FOX NEWS REPORTERS MAKE IT CLEAR IN THE DEBATE!
FOX NEWS SUPPORTS THE GOP RINO'S BACKED BY THE BIG MONEY DONORS OF THE RNC ESTABLISHMENT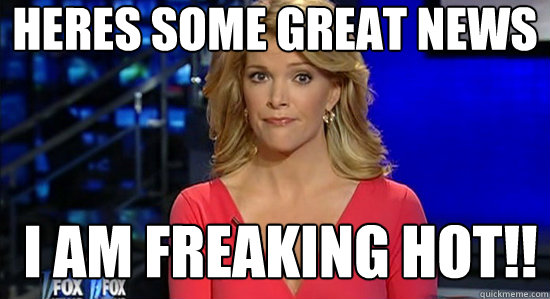 FOX NEWS MAKES IT CLEAR WITHE THE 1ST QUESTION OF THE DEBATE THAT THE SUPPORT THE GOP RINO'S & THE RNC ESTABLISHMENT CANDIDATES!
"DONALD TRUMP LIKE THE MAN HE IS ANSWERED IT WITH THE TRUTH"
THE NEXT QUESTION OF THE DEBATE WAS FROM MEGYN KELLY, HER QUESTION WAS A VERY STUPID CHILDISH QUESTION THAT WAS MENT TO MAKE TRUMP LOOK BAD TO WOMEN " DONALD TRUMP HAS BEEN IN MANY SITUATIONS WHERE WOMEN WERE THE SUBJECT OF JOKES " UNLIKE MEGYN KELLY MOST OF US KNOW HE WAS NOT REFERRING TO ALL WOMEN!
MY QUESTION TO MEGYN KELLY IS !
MEGYN KELLY "ARE YOU REALLY THIS STUPID" YOU ARE THE ONE WHO LOOKED LIKE A FOOL TO SOME ,BY ASKING SUCH A LEFT WING DUMB BLONDE QUESTION!
UP UNTIL NOW I HAD A LOT OF RESPECT FOR MEGYN ,HER QUESTION WAS OUT OF LINE & A ATTEMP TO DESTROY DONALD TRUMPS BID FOR PRESIDENT ,HER QUESTION APPEARED TO BE ONE THAT WAS PERSONAL,EVEN THOUGH DONALD TRUMP HAD UNTIL NOW TREATED HER WITH RESPECT!
TO SUM IT UP!
THE DEBATE WENT JUST AS ANYONE WHO DOES NOT WANT A GOP RINO, RNC BACKED ESTABLISHMENT CANDIDATE FOR PRESIDENT COULD HAVE EXPECTED IT TO GO ! DONALD TRUMP MADE IT CLEAR ,AFTER THE ELECTION ALL OF THE OTHER CANDIDATES WOULD OWE THEIR DONORS FAVORS! DONALD TRUMP WAS THE ONLY ONE ON THE STAGE THAT DID NOT HAVE A "PRE DEFINED ANSWER FOR EVERY QUESTION" DONALD TRUMP HAS A RIGHT TO BE ANGRY TODAY , HE HAS BEEN ATTACKED BY EVERY MEANS THE MEDIA COULD FIND TO DESTROY HIM!
AFTER THEIR ATTEMPT TO DESTROY DONALD TRUMP, FOX NEWS CAN NO LONGER CLAIM TO BE FAIR & BALANCED !
FOX NEWS HAS PROVEN THAT IT IS 100% RNC ESTABLISHMENT BIG MONEY RINO SUPPORTER!
I HAVE GOT TO SAY THAT I HAVE NEVER BEEN SO LET DOWN BY THE UNPROFESSIONAL ,ATTEMPT TO DESTROY THE CHARECTOR OF ANYONE AS THAT MADE BY

CHRIS WALLICE